Team Building and Corporate Events
We excel in providing excellent team building and executing perfect corporate events.
From a simple BBQ or Masterchef challenge to corporate catering and product demonstrations.
Below are just some of the ways I can help and give you your ideal event
but for your personally designed event simply get in touch on
021 0249 8656, chefblakeman7@gmail.com or use the form to get the conversation started.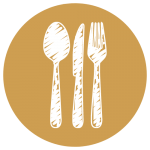 Team Building
For a great team building exercise why not get the team in the kitchen, in teams they can participate in many fun games including the extremely popular "Masterchef challenge" The event will start with food on arrival, team selection and then the first qualifying games to gain advantage in the kitchen.
Then from there your teams must work together to create the day's best dish as judged by Chef Kevin himself.
The Masterchef challenge is the most popular selection on the website but there are other similar events which can be created.

Corporate Catering
Please view the Catering and Events page for just some of the catering options or just get in touch straight away to start the conversation. We can cater for any situation from small intimate BBQ's or dinners to larger events.

Product Presentation
There is no better way to show off your product than have a chef present the product themselves. Whether it is for a trade show or product launched for a small fee a chef will give you the professional and trusted look you want.